SHORT FICTION

"Agatha Sings to the Scorpions" | Mrs. Claus: Not the Fairy Tale They Say | November 2017
"Mrs. Claus," a crisis relief worker delivering presents to alien refugees on one of Saturn's moons, contends with a terrorist threat.
Ebook
Amazon
Barnes & Noble
iTunes
Kobo
Paperback
World Weaver Press
---

"Pilot Go" | Whiteside Review | November 22nd, 2015
A dog named Pilot fights his way through a hostile alien world.
---

"Walther PKD" | The Singularity | Issue 1 | September 2015
A British secret agent is ordered to assassinate a struggling science fiction writer in 1970's California.
---

"Salvage" | Fiction Vortex | March 2015
A castaway discovers a society of scavengers who decide their identities by the objects they've salvaged.
---
NON-FICTION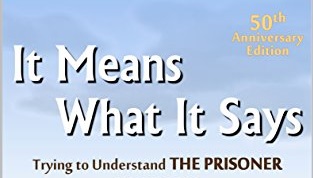 "The Prisoner's Progress" | It Means What It Says: Trying to Understand The Prisoner | September 2017
An essay examining the use of allegory in the TV series The Prisoner, on its 50th anniversary.