This is one of my favorite pieces from Optical Atlas, because Bryan Poole/B.P. Helium – from Elf Power and of Montreal – went all-out, contributing demos and remixes for readers to enjoy. I was hoping this would be an ongoing series called "Liner Notes," in which artists shared some outtakes and rarities, but I was only able to convince a couple others to go along with it (Robert Schneider of The Apples in Stereo and Davey Wrathgabar of The Visitations). In fact, I gave Bill Doss the option of doing a "Liner Notes" and providing Olivia Tremor Control or Sunshine Fix outtakes, but he declined, stating all that would be released one day. At least I had the nerve to ask…
Bryan would later ask me to redesign and run of Montreal's official webpage. He wanted something more flexible for the band's use, with a blog, and similar to Optical Atlas. He also wanted to ask someone who was a longtime fan of the band. I'd never met Kevin Barnes – an interview almost happened, but didn't quite – but I had followed of Montreal since The Gay Parade and seen them many times live, including Kevin's solo "A Pollinaire Rave" tour, with its eclectic mix of skits and songs. I agreed eagerly, and then wondered what I'd gotten myself into, because my web skills were actually pretty limited. Feeling the fraud, I plunged in nonetheless. The most exciting day was when Bryan gave me FTP access to a page containing HUGE digital scans of David Barnes' beautiful artwork from Hissing Fauna, Are You the Destroyer? and its various promotional items. I set about taking my favorite images and rearranging them in Photoshop. It was like playing with Spider-Man Colorforms when I was a kid. After hours of work, and having designed what I thought was the most visually attractive website I'd ever produced, I submitted it to Bryan for approval. He didn't like the teal background. He hated the teal background. He confessed to having a lifetime loathing of teal.
I laughed and cringed at the same time, and worked on something that was black and hot pink. That went over better. In the back of my mind I couldn't help but feel that the teal belonged to the old of Montreal – the band which critics compared to early Kinks and Sgt. Pepper-era Beatles. But of course Hissing Fauna marked a radical departure for Kevin Barnes' band. My second design was more 70's glam, more David Bowie, so it was more appropriate. I quit the of Montreal website after a stressful year or so (or was it even that long?). I felt B.P. should look for someone a bit more website savvy than I was pretending to be. But I was also feeling a little alienated by the new direction of the of Montreal performances. Kevin Barnes was as talented as ever, but I don't think I knew what to make of Kevin performing naked at a Las Vegas show with porn running behind him (backstage at an Apples show, Bill Doss was laughing about my hesitant blog post on that particular news item – who'd have thought, he said, that it would be Kevin Barnes rocking out naked?). I hung on as long as I could, and faithfully saw the band live whenever they came to town, but my feelings for the band had slipped into a kind of distant admiration. These were good albums – and don't get me wrong, I love Bowie, Eno, etc. – but I didn't play Hissing Fauna and the later albums very often. As the band progressed to playing on Letterman, I still found I preferred their earlier material, and retained fond memories of seeing them perform live in the old band configuration, with handmade animation from David Barnes on a TV behind them in accompaniment, and shows that were well attended but in more intimate spaces. My sweet spot was Satanic Panic in the Attic, made right before they began their transformation. And that, too, meant I was probably not the right guy to be running their website anymore.
The following was originally posted on Optical Atlas on May 20, 2006. Thanks very much to Bryan for his blessing in reposting this here!
***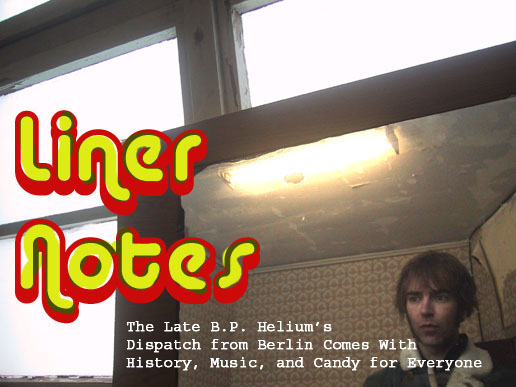 The Late B.P. Helium is the band and stage name of Bryan Poole, the former Elf Power bassist who currently tours with his old friend Kevin Barnes and the rest of of Montreal. He's also played with Olivia Tremor Control, Great Lakes, and numerous other Elephant 6 bands from the Athens area. After Elf Power's The Winter is Coming, B.P. left the band to pursue his solo project, issuing a few scattered singles and compilation appearances before releasing the EP Kumquat Mae, first as a tour-only CD-R in 2002 while touring with The Visitations, then as a slightly different CD on Hype City and Orange Twin Records. A full-length CD, Amok, followed in 2004 on Orange Twin, which received positive notice from the likes of The Onion and Splendid Magazine, which called the album "a rich and varied assortment, full of polished, sophisticated sounds and cool little details."
While B.P. appears on the latest Elf Power album, Back to the Web (he rejoined the band briefly for a tour a few years ago), he's still serving with of Montreal, only recently taking a break from that band's rigorous tour schedule by vacationing in Germany. Soon it's off to work again: he's preparing a new album, and will tour in July across Canada as The Late B.P. Helium, then join of Montreal onstage at Lollapalooza 2006 and a tour through the States with The Minders. And sometime later this year, Waikiki Records in Japan will release a Late B.P. Helium compilation, featuring tracks from his catalog both familiar and unreleased. From Berlin, he took the time to send along some snapshots, exclusive MP3s, and his thoughts on the conception and recording of 6 songs from his catalog. Optical Atlas got to choose the songs. B.P. was gracious enough to accept the choices, and to provide revealing demos and alternate takes of some of the tracks.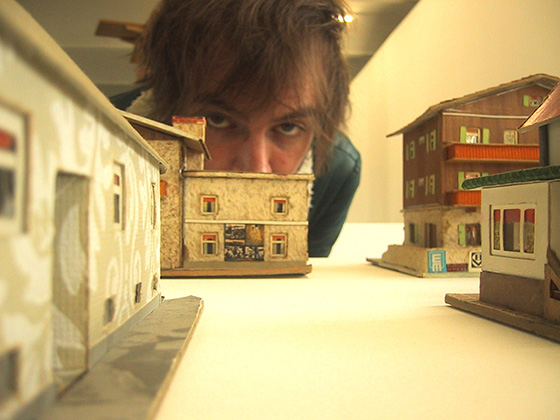 1) First, let's talk about "The Ballad of Johnny Rad."  There are actually two versions of this, one on the Kumquat Mae tour CD-R (the "preamble") and the version on Amok. 
Ya know, I'm not so certain that the versions are that different.  Did I put the demo on the tour EP?  I can't remember.  Ha!  [OA: Yes, the tour CD has the demo.]  If so, the demo was more straight up rockin'.
Ed Livingood, my old roommate and one half of Jucifer, played the drums. The Amok version owes its main riffage to Ben Crum [Great Lakes]. Ben really added the spark there. Then I had Doug Stanley [The Glands] add some texture and the middle eight solo. Who is Johnny Rad?  An old skate punk friend of mine named Benji used to have this persona called "Johnny Rad."  He'd put a suit on with shades and go to shows and just stand there silently. He would never speak, but would try to look stupidly cool. He was a kind performance art character. I kind of morphed the character into a clueless poseur.  He's a guy who wants this cool persona, but is really insecure, gutless and grasping at thin air.
The Ballad of Johnny Rad (Queen Salad Demo)
This was the first demo I made. Well, maybe second…anyways, Ed Livingood is playing the drums.
The Ballad of Johnny Rad (Early Practice)
Ooo…the sounds of a band version coming together…
The Ballad of Johnny Rad (Vocalese Mix)
I made a completely different version with different vocal melodies etc. in this vocal only mix; all of the vocals are placed at random. I like it. 🙂
The Ballad of Johny Rad (Preamble – Tour CD Version)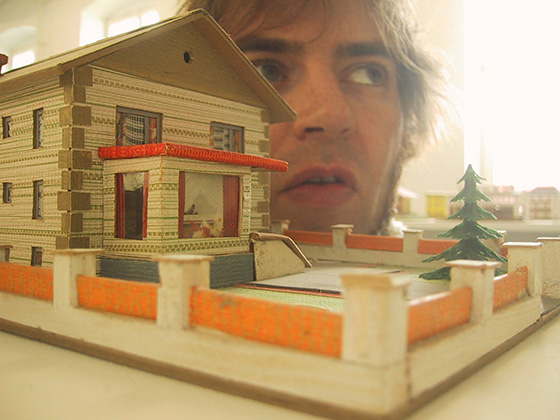 2) "Candy for Everyone."  I admit I like the backwards talk and the overall kazoo-like sound.
I wrote this on a tour with The Visitations in 2002 I believe. Candy=Love. And love is what? The physical, hedonistic side and also the deeper one at the core.  I wanted to write something a bit positive like a Sly and the Family Stone song.  So ya know…love is all around.  I really identified with the phrase and idea, "I stand in love."  And I like to add to that the word "now!"  Derek [Almstead/Elf Power] is playing the funky bassline.  Dottie [Alexander/of Montreal] some "vintage keys."  Casper [Fandango/Casper & the Cookies], Eric [Harris/Olivia Tremor Control] and myself had lot of fun doing the kazoo solos.
Candy for Everyone (Early Mix)
This was an early mix before I added the "she's gonna love" break and the backwards stuff.  The vocal is a "scratch vocal." That means I did it just to have a vocal to work with. I didn't think it was going to be the used for the final vocal!  Here it is unedited.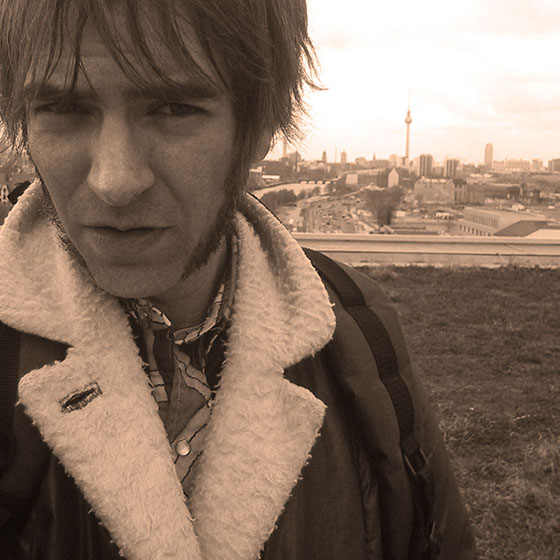 3) "They Broke the Speed of Light."  My favorite of your work.
This song is one of many I have where I'm looking for what I feel I've lost.  It's the deep, dark, sad part of me.  And it's the reason I call myself "The Late B.P. Helium."  I felt so god-like as a child. I really believed that I had special powers and insight. I was emboldened. I used to have "tricks" to put myself into trances where time seemed to race. I'd ponder and concentrate and achieve what now seem to have been out of body experiences.
I was über confident. But of course, as puberty hit and nerdom arose and the torture of social interactions deteriorated my confidence, I slowly lost this grand light. Also, around the time I was 18, I was put on a medication I was told was for depression. Later in my mid-twenties I found out it was for people whose minds are racing. I've never felt the same since. I can't concentrate the way I used to. And that realm inside my head seems but a memory.
The title refers to a story I heard on NPR about scientists being able to freeze light and also to accelerate light past the known limit. It seemed fitting. The drums on the original were played again by old roommate, Ed Livingood. I was trying to help Adrian Finch [Masters of the Hemisphere] record some songs and he came up with the drumbeat, but neither of us could play it. So I grabbed Ed and he bashed out this beat. Adrian ditched the song. I stole the drum bit for myself and wrote the song. I find beats are a door to different songs for me. Drones are another door.
They Broke the Speed of Light (Original Version)
This appeared on HHBTM's Happy Happy Birthday To Me compilation, volume 2.  Ed Livingood is playing the drums. I love playing the moog!
They Broke the Speed of Light (The Longest Journey Mix)
A 13 minute version!  Are you prepared to take the journey?  I thought this was way too indulgent and made a shorter version for the album. I think I could've chopped off some more!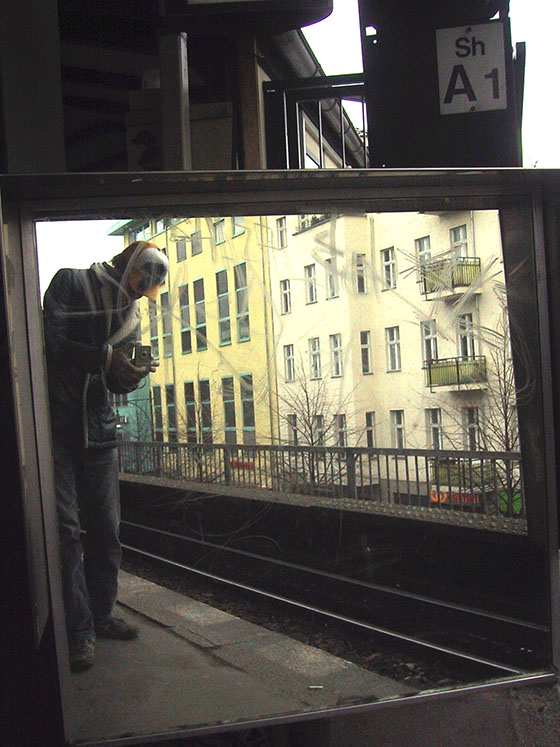 4) "Raisa Raisa."  Because the fans would kill me if I didn't bring it up.
"Raisa Raisa" is based on a true story I heard on NPR early one Sunday morning. While I was driving around Athens, I heard the story of Raisa, a mail-order bride from the Siberian coast. Her family was paid a fair amount and Raisa was whisked away to Oklahoma with her new husband, a Vietnam vet. For two years, Raisa was trapped inside this man's home. She was not allowed to leave the house, not allowed to learn English. He beat her. Once he separated her shoulder and refused to take her to the hospital. Eventually, she found a way to escape this man. I was extremely touched by her story and decided to write a song for her that morning.
I feel I didn't really get her message across in the song. It seems a bit of a failure to me. When we play it live, I take on the character on the Vietnam vet. I become very violent and misogynistic. I think I've confused most audiences with this. Matt Dawson [of Montreal] regularly regales people with the story of me playing this song at a BreastFest benefit. It was at about 5pm in the afternoon. Little kids are running around with their moms and grandmoms. And then I launch into my Vietnam vet character. And there is shock in the room. Ask Matt about it. He paints the picture well. Anyways so Raisa's elders come and mourn for her loss. Those are the old men in the middle section. And the song ends. Blah blah… (smirk)
In the NPR story, Raisa has a new boyfriend and works at Wal-Mart. I didn't include that part. But hey, that's part of the American dream, yeah? (wink)
Raisa Raisa (Siberia to Oklahoma Mix)
This was a possible mix for a while. The lapping water is the lull of the Siberian shoreline. Then the wind picks up and the sounds of the Siberian canning factory come in…Raisa's plane flight to Oklahoma…and then Oklahoma is chopped up and made disorienting.  I also wanted to have the sound of Raisa being attacked and thrown against a wall…not in this version.  Casper thought it was too scary. 🙂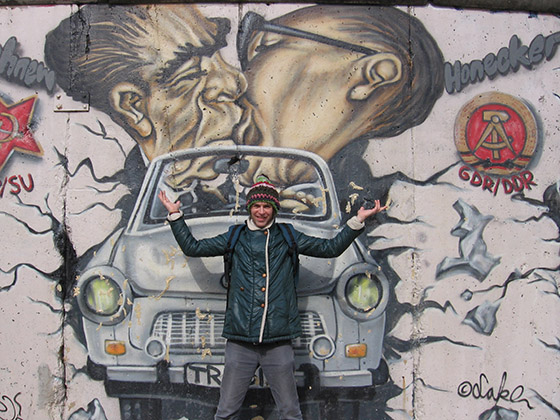 5) "Don't Let Me Wait Too Long."  Did you resurrect George to play for you?  It's amazing how you capture that famous Harrison guitar.
Casper and I busted this one out very quickly. I needed a song for the EP and we finished this one in about a day and a half.  Casper actually had to coach me away from sounding even more Georgey. The slide solo's about 2/5 me and 3/5 Casper. It was like 4 or 5 in the morning and I was muffing this one bit and just made Casper finish it. He thought his were bad too, but then we were heard them together we were kind of stunned. It sounded pretty darn good!  So yeah, the slide guitars are doubled.
That was a lot of fun and I think that recorded song alone has convinced a lot of people to record with Casper at his studio. I hope so at least!
Don't Let Me Wait Too Long (George Harrison cover – Kumquat Mae version)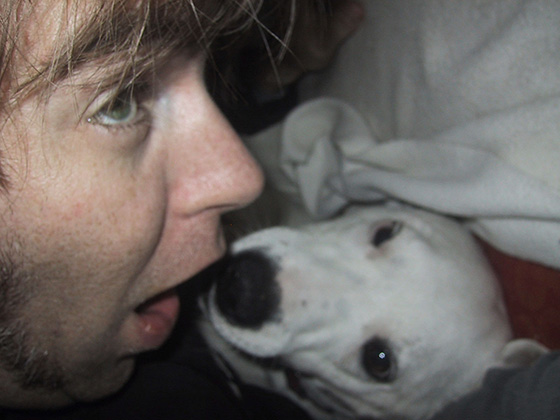 6) "Chant for the Birth of a Rising Sun."
This one has its genesis with me being infatuated with Tom Waits' The Black Rider.  I love this album. There's a song near the end called '"Oily Night" which is just percussive beating on bones with bones and the dark chant of "oily night." So I decided to make something similar. I was living with Andy Baker [The Glands] at the time and just picked up every instrument in the house and just started making noise with it. A few days later I think John [Fernandes, Olivia Tremor Control] came over and we did an overdub where he plays an African water drum. I have a couple of OTC credits playing this thing. It used to be my ace in the hole for freakouts.
Anyways, luckily John wanted to make a mix for himself to possibly use it for the Black Swan Network or whatever. My master cassette disappeared and it was only years later that John found his mix copy. I wish my screeching violin was louder, but I'm just happy this exists.  It needs a good editing I think though.
Chant for the Birth of a Rising Sun (from U.S. Pop Life Vol. 10)
* * *